Breanna & Adam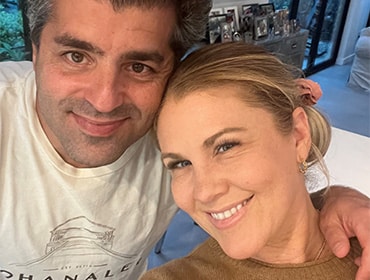 Hello!
Hello! We are Adam and Breanna and we are humbled to be able to share our story in the hopes of becoming a part of yours.
Our Story
We first met at a cute little restaurant in October of 2013. (Ok, after we connected on a dating app.) There was not a day after that initial date that we haven't spoken. The one thing we found out that night that has never changed is how much we laugh together. Our relationship is built on the strongest of friendships. We have a lot of similar interests (movies, nature, travel, sports) but we are also very much our own individual people with different backgrounds and experiences to share. For the past 7 years we have been on a journey of trying to expand our family. Numerous rounds of IVF and IUI treatments proved unsuccessful but we never gave up on the idea of adopting which has been something in our hearts for a long time as well. This leads us to you. If you should feel that we are the right people to entrust with your child, you can be confident in knowing that human will be loved unconditionally, always treated with kindness and respect, and have everything they will ever need to become a successful adult. We are in awe of the decision you are making and want to be there to support you along your journey.
About Breanna
I was born in Las Vegas, NV and went to college in San Diego before moving to Los Angeles to work in the Entertainment Industry. Being able to take my education in Business and use it in a creative field is really fun for me. I own a company with my sister who is my best friend and our schedules are very flexible. The wonderful thing about what we've built up is that I will be able to take time away to stay at home whenever I need. My regular routine revolves not only around myself but my current daughter, a gorgeous 117 pound mutt named Gypsy. I love taking her to the park and for long walks around our neighborhood. In my spare time I enjoy being active, hosting friends and family for dinners or barbecues, and reading. One thing that I've known for certain is that I've always wanted to be a mother and I take that responsibility very seriously. I've got a lot of love to give. 
About Adam
Originally from Montreal, Canada I moved to the US when I was 7 and grew up in both New York and Miami. As a kid I loved playing sports so I played hockey, tennis, and skied. In college I spent a semester in Australia and Israel which really changed my life.  It instilled in me a love for travel and new perspectives on the world. After graduating college I moved out to Los Angeles and the past few years I have been Producing Documentaries.  I'm fascinated by real people's stories and think they're often even better than fiction. In my spare time I love to cook, exercise, follow my favorite teams, and take our dog out to the beach. I feel really lucky to be in a good place with work but my primary focus is my family.  I love my wife and the life we are building together and am hoping we can share that love with a child.
Our Village
Breanna comes from a small but very tight knit family. Her mother and sister are in Los Angeles and spend a lot of time with us. Adam, on the other hand, is one of 11 so there are a lot of aunts, uncles, and cousins all over the country. All of our family is aware of our decision to adopt and they are not only supportive, but thrilled. Some of Adam's family is also in Los Angeles including his dad, brothers, cousins, and a sister and a niece. We have made it a tradition the past couple of years to have family dinner every Friday night and find it a really lovely way to end the week. Adam's family is filled with excellent cooks. His mother is even a French Moroccan chef! Our chosen family of close friends are also an incredible group of people who are supporting us along this journey. They say it takes a village to raise a baby and we've got that village for sure.
Our Home
The neighborhood where we live is very family oriented and close to great schools and parks. There is always something to do like weekly farmer's markets, 20 minute drives to the beach, outdoor movies during the summer and holiday light festivals in the winter.  We have a beautiful bedroom directly next to ours that would be made up for a baby and a guest room downstairs for the future grammys who will be taking turns staying to help. In the backyard we have a nice lawn for playtime with a pool that has been fenced in for safety.
Thank you for taking the time to get to know a little about us.  We look forward to speaking with you and sharing more. 
Breanna and Adam